The Rundown:
Best Premium Driver: Callaway Mavrik Driver
"The Mavrik is a premium driver with the highest MOI & is the easiest to launch. This is a great pick if you are a high-handicapper and want to get better fast – you can't go wrong with this driver."
Best Value For Money: TaylorMade M4 Driver
"The M4 comes with Twist Face Technology for extra forgiveness, a Geocoustic Sole Design that provides excellent feel and response to get you to hit the ball further – you won't be disappointed."
Most Adjustable: Callaway Epic Max Driver
"Featuring a sliding weight in the rear sole, a light & thin face, and a new Jailbreak Speed Frame, the Epic Max increases stability & distance, while offering premium adjustability for shaping shots."

Check Other Models on GlobalGolf
Check Other Models on PGA Tour Superstore
Drivers are a tricky club to master for beginners.
There are several shortcuts and features to look for in a driver that will certainly help shorten the beginner's learning curve.
From drivers with tons of adjustable features to drivers with fixed hosels and strong construction, we've got clubs that will enhance your game and drop your scores.
Here's our list of the nine best drivers on the market for beginning golfers.

20
Sources researched

17,000
Customer reviews

35
Hours spent testing

9
Products tested
Top Rated Drivers for Beginners in 2022
Product Name
Best Driver For Beginners
Pro 1
Jailbreak technology to increase ball speed
Patented Hammerhead speed slot behind center of clubface packs a punch to the golf ball
New Jailbreak Speed Frame increases stability for better accuracy
Pro 2
Adjustable sleeve loft and sleek design
Sole weight in clubhead provides lower center of gravity for higher drives
Light, thin face increases exit velocity for maximum distance and carry
Best Driver For Beginners
Pro 1
Jailbreak technology to increase ball speed
Pro 2
Adjustable sleeve loft and sleek design
Best Value For Money
Pro 1
Patented Hammerhead speed slot behind center of clubface packs a punch to the golf ball
Pro 2
Sole weight in clubhead provides lower center of gravity for higher drives
Best Premium Driver
Pro 1
New Jailbreak Speed Frame increases stability for better accuracy
Pro 2
Light, thin face increases exit velocity for maximum distance and carry
Last updated on 2022-07-03. The links are affiliate links. Product images are served from Amazon Product Advertising API.
9 Best Golf Drivers for Beginners and High Handicappers in 2022
Here are the best golf drivers for beginners and high handicappers: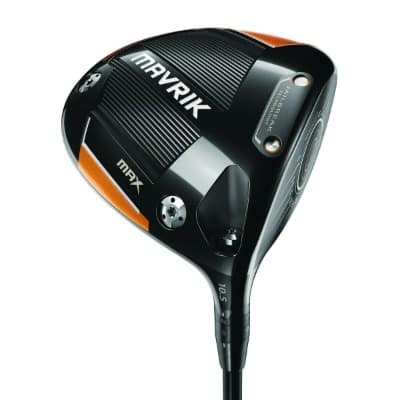 Check Price on PGA Tour Superstore
Pros
Jailbreak Technology increases energy to golf ball for more distance
Triaxial Carbon Crown delivers faster ball speed with lighter overall weight
Incredible feel and response with titanium rib system
Cons
No interchangeable weight
More expensive than other options
Callaway Mavrik Driver provides golfers with a new weapon for the tee box delivering exceptional distance, high, extended launch, and dazzling distance that regularly finds the fairway.
Some of Callaway's best features, such as the two-bar Jailbreak Technology, Flash Face SS20 with increased flexibility, and the Cyclone Aero head shape that reduces drag for increased swing speed are all included on the Mavrik driver.
TaylorMade M4 Driver
Most Affordable Golf Driver: For golfers who don't want to break the bank & love adjustable features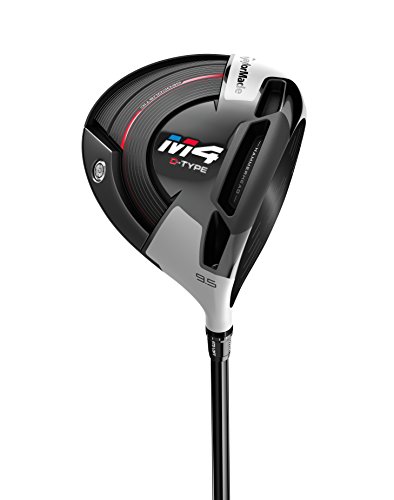 Check Price on PGA Tour Superstore
Pros
Patented Hammerhead speed slot behind center of clubface packs a punch to the golf ball
Sole weight in clubhead provides lower center of gravity for higher drives
Adjustable loft sleeve gives beginning golfers even more loft on clubface, perfect for amateurs needing more height on drives
Cons
Weights in clubhead are static making it more difficult to get just the right combination for shaping shots
The TaylorMade M4 driver is a very solid and sophisticated drivers, not only for beginners and high handicappers, but golfers of all skill levels.
The M4 brings the goods in various areas, from an adjustable loft sleeve to boost ball height to a Hammerhead speed slot that delivers a hammer to the golf ball at impact.
Callaway Epic Max
Most Adjustable Golf Driver: Great Driver for High Handicappers Looking for Adjustable Features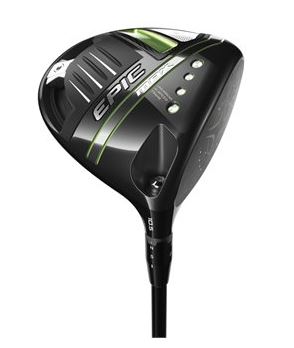 Check Price on Global Golf
Pros
New Jailbreak Speed Frame increases stability for better accuracy
Light, thin face increases exit velocity for maximum distance and carry
Sliding weight in rear sole offers premium adjustability for shaping shots
Cons
A bit on the expensive side but for beginners serious about the game, this is a high performance driver
The Callaway Epic Max offers dynamic playability and provides dynamic luxury, great for beginning golfers looking to shorten their learning curve.
At its foundation, the Epic Max is built for speed. Most beginners suffer from slow swing speed, and while some of that deficiency comes from fundamentals, most of that fault comes from lousy equipment.
Drivers like the Epic Max fuel a dramatic increase in swing speed due to its aerodynamic design and balanced weighting. The club's brand new Jailbreak Speed Frame also helps boost club speed.
Cobra F-Max Superlite
Runner-up Choice: Great Driver for Correcting Slice Problems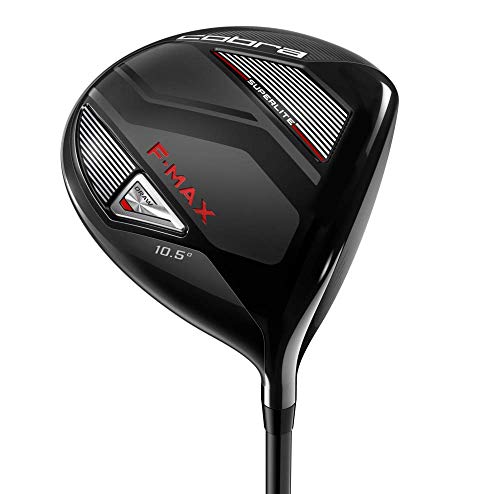 Check Price on Global Golf
Pros
If you are consistently hitting slices, this club can help correct that with large sweet spot and offset club face
Lightweight design helps with generating additional swing speed for struggling beginner
Crown alignment helps keep the clubface square at address for center contact with golf ball
Cons
No adjustable features on the F-Max Superlite but that is expected with offset driver
The Cobra F-Max Superlite driver is a great option for the beginning golfer that just can't seem to hit the ball straight.
It is common for high handicappers to struggle when developing their swing to square the clubface at impact, so golf equipment creators have built a series of exceptional drivers to help correct this nagging issue.
The F-Max Superlite driver is one of the best at helping with this problem due to its superior construction and lightweight feel.
Callaway Rogue Driver
Affordable Golf Driver Alternative: For Feature-Seeking High Handicappers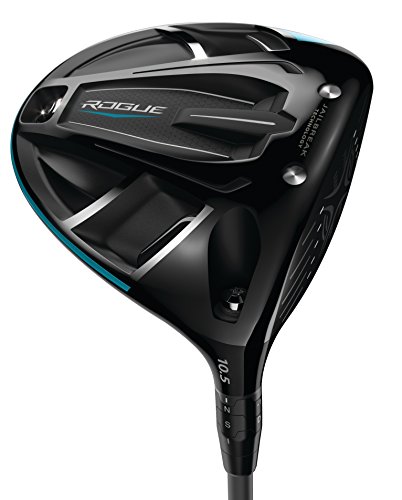 Check Price on Global Golf
Pros
The Rogue features Jailbreak technology to increase ball speed off the clubface
An easy-to-use adjustable loft sleeve provides several alterations to the club for custom fit
Sleek design does a remarkable job of sliding effortlessly through the impact zone for exceptional contact
Cons
Does not have moveable weight system in the sole of the club, just stationery weight
As one of the best golf brands today, Callaway has created an extraordinary driver for golfers of all skill levels, that would certainly help the struggling beginner looking to leap double-digit scores, in the Rogue.
With a loft sleeve, stationary sole weight for increasing shot height and the company's beloved Jailbreak technology behind the clubface, the Rogue is another driver that's worthy of the Callaway name.
Callaway X-Hot Driver
Fabulous Adjustable Features Driver for Beginning Golfers
Check Price on Amazon
Pros
Exceptionally fast driver with long distance and fabulous response and feel
VFT face provides outstanding forgiveness on off-center strikes to keep balls in fairway
Tri-level loft sleeve helps with adjust loft and lie for customized launch angle on drives
Cons
No adjustable weighting, but for beginning golfers, not an essential feature
Callaway has long made drivers that accommodate various golfers, from experienced low handicappers to those just starting their golfing journey. One of their latest entry-level models, the Callaway X-Hot Driver steps up the game by providing an easy-to-hit driver with adjustable features to help create even more launch angle at impact.
For the X-Hot Driver, it all begins with the sleek clubhead. The aerodynamic shape reduces drag on the downswing for maximum swing speed to the golf ball. The head's rounded back end, a form commonly found with Callaway's drivers, packs a balanced punch throughout the impact zone.
Cobra King F8 Driver
Best Golf Driver for Increasing Swing Speed and Distance
Check Best Price on Global Golf
Pros
Large sweet spot delivers the goods with each drive and maximum forgiveness
Adjustable loft sleeve gives the beginning golfer more flexibility with their launch angle
Weighting on the sole of the clubhead provides adjustable shot shape as the beginner advances
Cons
A small complaint we have for the F8 is that the weighting is stationary and not moveable
This Swiss Army Knife of a driver can create different launch angles and shot shapes with minimal hassle, providing a wonderful tool for high handicappers looking for a driver to grow into as they increase their golf knowledge.
Cleveland Launcher Turbo Driver
Best Lightweight Golf Driver: Great Driver for Creating Higher Swing Speeds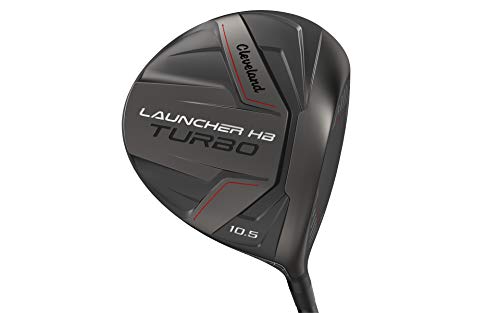 Check Price on Global Golf
Pros
Turbocharged Cup Face increases ball speed and forgiveness
Deep weighting provides significant increase in MOI for more ball speed after impact
Three different loft options help golfers find the right launch angle for their game
Cons
No adjustable features, but not disqualifying for beginners and high handicappers who need stability
The Cleveland Launcher Turbo Driver is a terrific driver that certainly can improve the game of the inexperienced golfer. For beginners that are just learning the game, a driver that provides a solid feel and response, the club can help reduce the learning curve and get them hitting the ball better.
One of our favorite perks of the Cleveland driver is the three loft options available with the club. Remember, this is not an adjustable driver. You can't mess with the loft through a sleeve or adjust the weighting, so finding the right loft is important.
Mazel Titanium Driver
Best Low Cost Golf Driver for Beginners: If You're Just Starting Out And Not Sure About The Game Just Yet
Check Price on Amazon
Pros
Very affordable driver for golfers just beginning their golfing career
Sole-weighted driver that promotes launch angle with ease
Compact head design keeps energy behind the golf ball to increase ball speed
Cons
Not as finely crafted as other drivers on this list, but performs admirably at price point
The Mazel Titanium Driver may look like an incapable knockoff from the outside, but when used on the course, the club does a really nice job at getting the ball into the air and down the fairway.
---
Testing Protocol & Criteria Used For Evaluation
Criteria 1 – Design
For beginning golfers, owning a forgiving yet well-constructed driver is incredibly important for long-term growth. In addition, beginning golfers need to have confidence that their clubs won't let them down, especially for the driver.
Golf companies are finding new ways to reduce drag on the clubhead and maximize swing speed every year. However, some beginners feel like the best way to build a set is by finding clubs that are seven to ten years old, and why that may be cheaper initially, it can harm the improvement of your game.
In the end, for high handicappers, finding a driver that gets the ball into the air and down the fairway is paramount. These two simple guidelines are accomplished with loft and increased swing speed. Always remember: Longer drives mean shorter second shots.
Great driver design is crucial when the beginning golfer considers the entire swing, from lining the ball up at address to drawing the club back and coiling the swing, all the way through the downswing and impact.
Criteria 2 – Feel
When a beginning golfer hits a drive, they might not tell where the ball is going initially. Feel comes with an increased experience of hitting the golf ball, but it also occurs at the moment of impact.
On Sundays, the best professional golfers display a sense of confidence at times after they hit drives off the tee box. So how do they know they have hit an incredible drive? It's a combination of feel and sight.
When we talk about the "feel" a driver has, we are talking about the response the ball gives off the clubface. Professional golfers have hit hundreds of thousands of shots in their careers, and they know immediately if they've struck the golf ball in the center of the clubface because their trusted driver provides that feedback.
A new driver that produces an exceptional feel throughout the swing is a club that you can gain confidence in over time. Unlike professional golfers, beginning golfers don't trust their swing or clubs just yet but find equipment that can shave time on that endeavor.
Criteria 3 – Forgiveness
For beginning golfers struggling with a high handicap, a driver's forgiveness can help keep the ball straight and long off the tee box. Unfortunately, most beginning golfers who have difficulty shaving strokes off their handicaps cannot routinely strike the ball on the center of the clubface. Since golf equipment manufacturers understand this problem, they build drivers with larger sweet spots that help reduce the sidespin that creates slices and hooks.
This wonderful advancement in golf technology has been advanced to assist the beginner in hitting the ball straighter on off-center strikes. Beginning golfers who swing their driver slowly will also appreciate the technology because it maximizes distance while reducing the shot-killing side spin.
Forgiveness in a driver comes in two different varieties the golfer must choose from. The first feature is via the construction of the driver, this is especially true if you find a driver with a fixed clubhead with no adjustable features.
The other feature that can help a high handicapper improve is a driver's adjustable features. Moving weights, for example, spreading them farther apart behind a clubface,  can help the driver stay more square during the impact, therefore limiting side spin.
Criteria 4 – Loft Options
One of the most significant errors that beginning golfers make when choosing a new driver for their bag is purchasing a club that fails to have enough loft. Too many beginners see that Tiger Woods has an 8.5-degree driver and sadly assume they should do the same. But they fail to understand that a professional golfer's swing speed is one of the highest ever recorded.
Beginning golfers should never forget that the loft of a driver equals ball height, and it is crucial to maximizing the height of your drives while you are swinging at a slower speed. Hitting the ball harder equates to boosted exit velocity. When coupled with proper shot height, you can maximize your driving ability during these initial days of your golfing journey.
Criteria 5 – Adjustable Features
As a high handicapper, you are looking to maximize each swing, especially off the tee. When searching for this magic formula, it helps if you have a driver with options. Golf manufacturers have discovered numerous ways to help the amateur tinker with their clubs to dial in the right specifications that will allow them to fine-tune their game, whether it be on the course or during practice sessions.
There are two ways that manufacturers have helped beginning golfers. The first is through adjustable weights that can alter shot shape and increase forgiveness. The second is with an adjustable hosel that can reduce or increase the loft on the clubface for more height on the ball at impact.
For the beginning golfer that loves trying to dial in the best series of adjustments to boost the quality of their shots, adjustable features are an essential component for their new driver.
---
Questions & Answers
Why Do Beginners Need Specific Golf Drivers?
The driver or 1-wood is simply one of the most important and most popular clubs for any golfer, yet arguably the most obsolete in any golfer's bag.

With almost every major manufacturer releasing a new driver every single year with new technologies, keeping up with the current driver trends, as well as finding the one most suited for you, can be the hardest task for any golfers, and especially beginners, and our aim with this article is simply to help with that fact.

Drivers are built mainly with a single purpose, distance of your off-the-tee shots.
With that in mind, three main factors emphasize the designs: ball speed, launch trajectory, and spin.

It is easy to assume that high-end driver clubs with the newest technologies used frequently in PGA Tours will be the best choice for any player. However, that is certainly not the case.

High-end drivers are built to cater to professional players and high-level amateurs with single-digit handicaps. They are designed to fully utilize the high swing speed (above 100mph) and hit precision.

When used by beginners with insufficient swing speed, the performance will diminish dramatically in the launch trajectory and ball-speed department.

On the other hand, off-center hits on these drivers will produce a significant amount of side-spin, producing curved shots we often deem as slices, which will sacrifice both distance and accuracy.

With that in mind, beginner golfers are better off using driver clubs more suited to their current swing speed and precision.
Do I Need The Latest Technology?
Drivers, arguably, are the most regularly updated, technology-wise, among all the other golf clubs, as discussed by GolfDigest a few years back.

Although this GolfDigest article is a bit old, it stays relevant, or yet, even more, relevant today with the rapid advancements in technology regarding drivers.

However, not all the new technologies are designated toward newer players. Thus, as a beginner, you should filter the kinds of technology that might benefit you as an aspiring player.

The driver's newer technologies are boiled down towards just two: adjustability and center of gravity placement. Let us discuss briefly whether these two will be beneficial for beginners:

New Technology 1: Center of Gravity Placement

Center of gravity placement in a driver club can affect two things:
1) Producing more or less spin, hence more or less distance
2) Forgiveness during off-center hits

As a beginner, having a forgiving club will undoubtedly benefit, as you can train to build your accuracy while still promoting sufficient performance.

Less spin will benefit a beginner golfer better since it will translate to easier control and less slice.

New Technology 2: Adjustability

Again, the personalization or adjustability of a driver is geared towards an adjustable center of gravity placement in the form of movable weights.

Will it help a beginner? Certainly.

Using a maximum stability setting will improve the driver's forgiveness even more.

Another notable adjustability feature of newer drivers is adjusting loft angles. Higher loft angle will also benefit newer players to produce desired height trajectory during launch.

To answer the question, will you need the newest technology? Yes, provided you understood the basics behind it and how to apply the technology to improve your game.

One thing that might help you tremendously as a beginner is choosing the right shaft. Let us discuss how shafts will affect your game and how to choose the right one.
How Do I Choose The Right Shaft?
Why is the shaft of any club so important?

Shafts have different kinds of stiffness or flexibility. The higher your swing speed, the stiffer you would want your shaft to be so that you can hit the ball in the center with accuracy.

Before we begin, you might want to learn about the different labeling for shaft flexibility:

1) L stands for Ladies
2) A or M stands for Senior Flex, often designated as AM, A/M, or Senior. It can also stand for Amateur
3) R for Regular
4) S denotes Stiff, also often designated as Firm
5) X stands for Extra Stiff, also often called Tour

If you use a shaft that is too stiff for your current swing speed, the shaft will not flex to its full capacity. Meaning even a well-struck shot will not produce its maximum distance and launch trajectory. On the other hand, if the shaft flexes too much because it is too weak for your swing speed, it will be inconsistent in its release point.

As a result, the shot will produce too much spin, and in most situations, the ball will draw (curving right to the left for right-handed golfers).

The launch trajectory will also be very high, causing the loss of overall distance.

To summarize, here are the factors that will be determined by the stiffness or the flexibility of the shaft:

1) Ball Speed
2) Vertical Launch Angle
3) Horizontal Launch Angle
4) Smash Factor
5) Spin rate

With that in mind, having the right shaft will undoubtedly be one of, if not the most deciding factor for distance. In that sense, shafts will affect drivers more than the other clubs.

How then to choose the right shaft for you?

If you have the luxury of using a launch monitor, and even more, a professional fitter, they can certainly help you choose your shafts.

If not, on our drivers page, we've outlined the exact flex you'll need to use depending on your swing speed and distance.

How Many Drivers Should I Own?
With the professional rule limiting you only to carry 14 clubs in your bag, carrying just one driver you trust will be more than sufficient.

Some professional golfers, albeit rare, carry two drivers: one for maximum distance and one for shot-shaping.

However, such practice will not be necessary for beginners, and on the other hand, the adjustability of newer drivers will allow you to fine-tune your driver for both functions.
How Often Should I Purchase A Driver?
This is a hard question to answer, especially for beginners and aspiring players, since the playing level and ability might evolve dramatically in a very short period.

Most reputable manufacturers release new drivers every year, and some even release more than one in one year.

However, as a general guideline, your driver, provided it is a good fit for you, can last two to four years before having a new one will show a significant upgrade. After that, it will be different for everyone, depending on budget, skill development, and whether there's any playstyle change.

The Golf section of eBay has recently outlined a few reasons why you may need new golf clubs. I recommend you check it out to get a feel for whether or not you may need to purchase new clubs. 

Major golf sites, such as Golf Digest, often release their Obsolete List, listing the equipment that is too old for today.
How Do I Know That A Driver Is Intended For Beginners?
Admittedly, many manufacturers released misleading information regarding their clubs, often confusing buyers to make a purchase decision.

We filled in, and below, we will discuss some of the best driver clubs available in the market suitable for beginners.

Although, again, the criteria for a perfect driver will differ with each individual, here are some of the considerations you should look for in a beginner's driver club:

1) Forgiveness: Off-center hits will be a major issue in any beginner's game and also the one thing you should improve upon. A driver club with an excellent forgiveness level will undoubtedly help a beginner in their journey towards the top, building confidence by promoting performance while teaching the said beginner the difference in feeling between mishits and well-struck ones.

2) Shaft Flexibility: it is significantly important to have a shaft with a proper amount of flexibility to support your current swing speed. It will help with the straightness. In addition, having proper flexibility in a shaft will help in carrying distance.

3) Clubhead Size: The rule of golf dictates that the maximum size be 460cc, and by all means, that size is the one you should aim for. Bigger clubhead will certainly help with forgiveness, with the bigger sweet spot.

If the driver you're looking at doesn't match these criteria, it could be suitable for intermediate golfers instead.