Best Overall: TaylorMade M4 Fairway Wood
"The M4 Fairway Wood is the best performing 3-wood today. Thanks its solid forgiveness and ultra-hot face, it is perfect for high handicappers."
Best Value For Money: TaylorMade RBZ Fairway Wood
"The TaylorMade RBZ is an affordable option from a top manufacturer, perfect for players who want high quality, great forgiveness and design."
If You Want The Very Best: Callaway Epic Flash Fairway Wood
"With Flash Face technology to increase ball speed, super lightweight club, and extra forgiveness, the Epic Flash is for those who want the very best out there."
Fairway woods are often overlooked by players today, especially beginners and high handicappers. They are actually really important not only to cover long distances from the fairway but also to add versatility to your overall gameplay.
The Winner: TaylorMade M4, Great Distance & Forgiveness
The TaylorMade M4 3-wood is the top performing driver in my tests this year thanks to its ultra-hot face and solid forgiveness. While it doesn't have the adjustability options you may find in other TaylorMade woods, it's a great option for high handicappers who are just looking for something they can get off the ground. We recommend it.
Best Fairway Woods For High Handicappers
Yet, buying one fairway wood or two for beginners can be a confusing task. With so many options and different features out there, it is hard to find the right fairway woods that can complement your driver and other clubs.
In this buying guide, we will have an in-depth discussion for game improvement fairway woods, as well as several products we will recommend.
Pros
Lifts the ball off the ground nicely
Latest technology for maximum ball speed
Pros 2
Great feel & good distance on off-center hits
Editor's Choice
Pros
Lifts the ball off the ground nicely
Pros 2
Great feel & good distance on off-center hits
Premium Choice
Pros
Latest technology for maximum ball speed
Last updated on 2020-12-05. The links are affiliate links. Product images are served from Amazon Product Advertising API.
1. TaylorMade M4 Fairway Wood
Best overall: Great performance from a top manufacturer
The TaylorMade M4 3-wood is the top performing driver in my tests this year thanks to its ultra-hot face and solid forgiveness.
While it doesn't have the adjustability options you may find in other TaylorMade woods, it's a great option for high handicappers who are just looking for something they can get off the ground.
Sleek Sole
The sole of the M4 is an unheralded but important aspect of it. It's perfectly shaped to deliver a good strike to the ball, even in fairly tough lies. I found it dug through the rough well and gave long, high-flying shots.
The Speed Pocket built into the sole makes the face ultra-hot, giving both sweet-spot contacts and mis-hits remarkable distance.
Sound is feel
One of the most important aspects of the borderline-indefinable quality known as "feel" is the sound of the club. In the past, I've found TaylorMade woods to perform well but to have a thuddy, almost plastic sound. This is common to woods that use carbon fiber composite materials instead of being solid metal.
TaylorMade has paid a lot of attention to this aspect, and have really improved the sound. A well-struck ball leaps off the face with a satisfying crack, aided by the sonically tuned fluted hosel.
Low spin and high launch
The carbon-fiber material used in the crown allows TaylorMade to move the center of gravity low and forward, which provides the hitherto difficult-to-achieve combination of high launch and low spin. Low-spin clubs are usually hard for high-handicappers to get in the air, but the TaylorMade M4 launches nice and high. The lower spin reduces the severity of hooks and slices, resulting in more fairways and greens hit.
2. TaylorMade Mens RBZ Fairway Wood
Best value for money: Sleek look and low profile inspires confidence
The TaylorMade RBZ fairway wood is a sleek, all-black design with a very low profile that looks like its primed to scoop the ball up off the ground and launch it at your target.
An affordable option from a top manufacturer, it's a great option for players who want to use the best equipment but don't want to pay the premium price that TaylorMade's fanciest models command.
Tried and true
TaylorMade is always pushing the boundaries with technological advances and gimmicks that promise to hit the ball longer and straighter every year. But they made their name by making simple, well-designed clubs that flat-out perform.
The RBZ Fairway Wood forgoes the fancy materials and adjustability of many modern fairway woods. Instead, it's a classic, effective design that'll suit any golfer.
Low profile
The RBZ Fairway is very vertically compact, and rests very low on the ground at address. This gives a great visual cue that you'll be able to deliver the club to the bottom half of the ball and send it flying high in the air.
High-handicappers often lack pre-swing confidence, so a club like the RBZ Fairway that settles nicely behind the ball is a good choice.
Speed Pocket
Like the M4 above but even more pronounced, the RBZ Fairway features TaylorMade's legendary Speed Pocket, which results in great distance across the whole face.
Heel and toe strikes still take advantage of the Speed Pocket and travel a good distance with surprisingly good roll-out.
The only drawback of the deep Speed Pocket is that it results in a high-pitched, tinny sound. It's not as satisfying as I'd like on sweet-spot contact, but the shots aren't affected. And that's what it all comes down to.
3. Callaway Epic Flash Fairway Wood
Premium option: best for low handicappers & serious golfers
Callaway's celebrated club line, the Epic Flash series, has added another winner to the group with the release of the Epic Flash Fairway Wood.
With a host of innovative features, the Epic Flash Fairway is a straight-up monster, delivering unreal distance with remarkable forgiveness.
Highlighted by the club's adjustable loft sleeve and rear weight, the Callaway club allows the golfer plenty of options to choose from when crafting the shot shape that is ideal for their game.
Flash Face Technology

If you are looking for more distance from your fairway woods, then the Epic Flash line has you covered with their Flash Face technology. Callaway has redesigned the club face on their Epic Flash woods using artificial intelligence to make the impact zone of the club thinner and hotter for increased length on shots.

Another feature of the Flash Face that has golfers enjoying the Epic Flash is that the face has a larger sweet spot for better quality contact and more forgiveness on off-center strikes.

Face Cup Technology for Forgiveness

Accompanying the Flash Face feature is the Face Cup technology that assists with keeping your shots straight no matter where they find the club face. Forged with 455 Carpenter steel, the Face Cup helps deliver remarkably fast ball speed while preventing the golf ball from straying off your target line.

Put together, the Face Cup and Flash Face technology work in unison to promote maximum distance and accuracy, a great combination for low handicappers who want the best equipment in their bag in their pursuit of breaking par.

Optifit Hosel for Custom Control

The Epic Flash is fitted with a Optifit Hosel that allows golfers to customize their Epic Flash Fairway Wood to their liking. Whether you want to tailor your shot for a draw or fade or reduce or increase your launch angle, the Epic Flash has you covered with their easy-to-adjust loft sleeve.

The hosel on the Callaway club is lighter and faster for more distance, while helping the club stabilize at impact for less twisting and higher launch.
4. Cobra Golf Men's King F8 Fairway
Exceptional Fairway Club for High Handicappers
Another well-made fairway wood from Cobra that checks a lot of boxes is the King F8 Fairway.
With its low profile, the F8 Fairway is a club that instills a lot of confidence for high handicappers looking to make the jump to clubs that are better made and considered high-level.
Featuring the company's patented Baffler Rail System on the sole of the club, the F8 provides the golfer with exceptional feel and response after each swing.
Baffler Rail System

Cobra has featured the Baffler Rail System in their clubs for many years and once you hit the F8 Fairway you can see why as the system does an admirable job at providing solid impact and stunning distance.

The rails on the F8 Fairway allow the club to sweep the golf ball rather than take a steep attack for better ball flight and less chance of mis-hitting the shot. The system also aids in creating better forgiveness from the impact zone.

Low Profile for Better Launch at Impact

One of the best things that Cobra has done for fairway woods is make them lighter and more versatile. The F8 Fairway is no exception as golfers love its low profile that centers contact on the lower hemisphere of the golf ball for greater launch angle and more distance.

The stainless steel insert on the face has also been specially crafted to reduce drag around the club head for maximum club speed that is directed straight to the golf ball.

Fly8 Adjustable Loft Settings

If you are worried about finding an adjustable fairway wood that is right for your game, then the My Fly8 adjustable loft sleeve will allow you to rest easy. With several options to allow you to dial in the flight settings that are ideal for your swing, the F8 Fairway has you covered for whatever shot shape you need that day on the links.

Simple to adjust, the loft sleeve on the Cobra fairway wood will allow you to increase or decrease one degree on the face for higher or lower shot shape.
5. Cobra F9 Speedback Fairway Wood
Excellent Fairway Wood for Mid Handicappers
One of the most affordable, first-rate fairway woods on the market is the Cobra King F9 Speedback Fairway wood.
The wood is a combination of the company's most celebrated innovations as the Speedback and Baffler technologies drive Cobra's thinnest and hottest CMC milled club face for an exceptional fairway wood that is long and forgiving.

Throw in an adjustable loft sleeve and interchangeable rear weight and the F9 Fairway becomes an unmistakable powerhouse in the fairway wood category.
Adjustable Loft Sleeve & Weighting

The F9 Fairway has eight adjustable loft settings, giving golfers more control and options on the height of their shots. Regardless of the loft setting you choose, Cobra has included their Smart Pad Technology to help keep the face square at impact.

A rear tungsten weight anchors the back of the club and helps keep the center of gravity back to assist with higher launch off the face. Also, the weight is interchangeable if you want a heavier feel throughout the swing.

Three Different Options

The King F9 Fairway comes in three different options to customize your club set. There is a 3-4 wood, a 5-6 wood, and a 7-8 wood to choose from. Each club offers different features to help create the shot shape and height that you want from your fairway wood.

The popular 3-4 wood has shallower rails to create the sweeping motion that golfers want from their long fairway woods. The rails allow for a lower and more rounded swing arc to lift the golf ball from trouble areas like rough and hardpan surfaces.

The other options have higher lofts and moderate rails on the sole to accommodate a steeper swing for more compression and greater launch angle.

Aerodynamic Crown

The F9 Fairway also features an incredibly sleek aerodynamic crown for maximum club head speed. Lightweight and durable, the club head is another reason why the F9 Fairway is one of the best bargains for mid-handicappers looking to upgrade their secondary woods.

The carbon fiber crown of the Cobra fairway wood moves more weight to the high side of the head to allow for a lower center of gravity that creates incredibly high launch after impact with reduced side spin for straighter and more accurate shots.
6. MW8 Moon Wood Fairway Wood
High lofts make it easy to get the ball airborne
The MW8 Moon Wood is a love-it-or-hate-it type club that has some slower-swinging high handicappers jumping for joy.
With very high lofts that are more typically found in hybrids, the Moon Woods are designed to be easy to hit high up in the air. However, if you have a fast swing or are already pretty good with your fairway woods, you may find these only hit mostly useless popups.
Lofts
With lofts starting at 21 degrees and going all the way up to 33 degrees, these fairway woods are designed as replacements for long and mid irons. Many high handicappers struggle with long irons, and even struggle to hit hybrids properly. If that's you, you may find a lot to like here. The Moon Woods offer a good bit of forgiveness for off-center hits.
With the high lofts, you're not going to get much distance out of these compared to a normal fairway wood setup of, say, a 3 and 5 wood. But if you can't hit a 3-wood properly, that's not really going to concern you! The 21-degree flies about as far as a well-struck 3-iron, with the added benefit of a bit of stopping power than most high-handicappers have a hard time generating.
Shallow
The Moon Woods have an extremely low profile. This makes them tough to hit if they're teed up at all, so be sure you're teeing them close to the ground if you decide to tee off with them. But it does help them cut through the rough and get under the ball on a tight fairway lie. Sometimes when it seemed like only a 9-iron or pitching wedge would be able to give the ball enough lift to escape heavy rough, the Moon Wood was up to the task.
I was also surprised to find them useful around the green. If you have trouble with chunking or thinning chips and wish you had a more reliable option, take the Moon Wood to a chipping green next time you're practicing. You may be pleasantly surprised that the ball pops up into the air and rolls out nicely to the hole.
This is really only a good option if you have a lot of green to work with, but that's often the toughest shot for a high handicapper to hit.
Value
At a price point similar to better-known companies, it's tough to spring for a relatively unknown company. But if you miss the old Adams Tight Lies club or you're new to the game and can't hit fairway woods or hybrids, it's worth your time to give these a shot.
7. Callaway Men's Rogue Fairway Wood
Most technologically advanced wood: Great deal on a top performer
The Callaway Rogue Fairway Wood has quickly developed a reputation as one of the hottest clubs on the market since its release in 2018.
With that buzz comes a price tag to match, that still comes with the full 1-year warranty.
Featuring collaborative aerodynamics from Boeing, the Rogue Fairway Wood is one of the longest fairway woods on the market.
Clubhead Speed
The Callaway Rogue fairway woods feature "Jailbreak Technology," which is designed to maximize clubhead speed through their aerodynamic streamlining in collaboration with airplane manufacturer Boeing.
This translates into a very fast fairway wood with a hot face that really gets the ball up in the air and flying.
High handicappers may find that the Rogue 3-wood is easier to hit and longer than their drivers, so you may wind up being like Henrik Stenson, hitting 3-wood off of most tees.
The increased clubhead speed also helps generate more lift off the fairway and even from the rough.
Forgiveness
While Callaway has done everything it can to maximize distance, the forgiveness of the driver is a bit compromised. Heel and toe hits fly offline without much directional correction.
The distance is still good, but it would be nice to see more perimeter weighting to help mis-hits curve back to the intended target.
Is the trade-off worth it?
High handicappers are always looking for more distance, so the Rogue is a good choice for shorter, straighter hitters who would benefit from longer shots.
If you're a high handicapper because you're always in the woods trying to find the ball you hit 50 yards offline, you may want to look for a club that offers more directional correction.
8. TaylorMade Golf M6 Fairway Wood
Premium option: The best keep getting better
TaylorMade makes some of the best-selling, most advanced drivers and woods on the market.
Each year it seems like they're touting a newly-developed technology that'll guarantee more yards, straighter shots, and lower scores. But each year they deliver a top-notch product that really does seem to outperform its peers. The TaylorMade M6 is one of the best clubs we've tested for golfers at any level.
Performance
The big selling point for the M5 and M6 woods is the Twist Face technology, which is a tweaked version of the classic "bulge and roll" technology. Instead of the standard bulge and roll, the Twist Face is tweaked to deliver more correction on high-toe and low-heel hits; those are the most common mis-hits for all golfers and, thus, need the most focus.
And the technology works. Whereas normally a high-toe hit would balloon off to the right, the Twist Face helps apply spin to keep the flight lower and curving back towards the original line of the shot. While it's not going to guarantee good results, it certainly helps to minimize bad ones.
And the thinness of the face combined with the Speed Pocket behind it turns the M6 into a rocket. Many golfers may find they hit it nearly as far as their driver and may find themselves going the Henrik Stenson route of hitting mostly 3-wood off the tee.
While past TaylorMade woods have been a little too busy on the crown for my tastes, this is a simple combination of a silver front half and a carbon-fiber black back half, with a simple sweet-spot indicator that puts a great visual in your mind before you swing. It looks like it'll send the ball into the stratosphere, and it does!
Value
The TaylorMade M6 has a price tag to match its performance level, however. At around $300/club, it's up there with some drivers and entire iron sets. High handicappers may have a tough time justifying this expenditure, especially when they may get more benefit out of more lessons or playing time instead of new equipment.
While there are comparable clubs out there for a lower price, if you do want that extra last bit of yardage and forgiveness, it's here for the taking. I can't blame you if you opt for a nearly-as-good-but-1/3-the-cost option, however.
9. Cobra Men's 2018 F-Max Fairway Wood
Our top draw bias model: low profile and slight offset for slice correction
The Cobra F-Max Fairway Wood is designed with one primary goal in mind: help the high handicapper who tends to slice the ball.
Its center of gravity placement and hosel design will both help the golfer square the clubface through impact, and will impart right-to-left sidespin to encourage a high, right-to-left ball flight.
Ultralight design
The very light shaft and clubhead together help the high handicapper generate clubhead speed while encouraging a full release of the clubhead through the swing.
While most fairway woods come with shafts around 85g, the Cobra F-Max Stiff shaft is only 65g, so you should notice an uptick in swing speed.
Offset hosel
A feature you find more often in putters and irons is an offset, designed to help get the clubface closed or squared at impact.
Players who tend to slice the ball do so because the clubface is open to the swing path when it hits the ball.
An offset club sets the clubface back from the hosel ever so slightly, giving the golfer that extra split-second of time to rotate their hands and release the clubhead through the ball.
This can help promote a draw, or at the very least less of a slice. You don't usually see lower handicap golfers using much offset since they'll want to work the ball both ways.
But if you always fight a slice, the Cobra F-Max design can help straighten you out. You may even manage to hit a draw every once in a while!
Back/heel weight
The other factor that will help fix a slice is the addition of back/heel weighting. This moves the center of gravity closer to the heel of the club and imparts draw spin on the ball no matter where on the face you make contact.
This will help correct a slice, but if you already hook the ball it will accentuate that.
10. Orlimar Golf Escape Fairway Wood
Best for slow-swingers: Extra loft and low profile for high flight
The Orlimar Escape Fairway Woods are designed for slow-swinging high handicappers to help them dig the ball up off the ground and get them in the air.
They produce a ball flight more akin to a lofted iron and feature very little roll-out after landing.
They're available from 3-wood through 15-wood, so if you like it you can essentially carry seven Orlimar woods to cover most of your distances.
Ultralight shaft
The 60-gram graphite shaft is as light as you'll find in any fairway wood.
Quite frankly, it's too light for most golfers, but slow-swinging seniors and high handicappers will find a lot to like here.
The light, flexible shaft allows for greater clubhead speed, which helps get the ball up in the air.
Extra loft
The 3-wood comes with 16 degrees of loft, which is what you might find in 5-woods from other manufacturers.
Orlimar also offers, 5-, 7-, 9-, 11-, 13- and 15-woods in lofts all the way up to 38 degrees. That's an 8-iron in most sets!
So if you have a slower swing or have trouble getting irons up into the air, the Orlimar Escape woods should be on your short list.
Shallow face
Orlimar's Escape features a shallow face and a unique design that gets under the ball and sends it flying high in the air.
This makes it very easy to hit, but means you won't get a ton of distance and not much in the way of roll.
If you're using the Orlimar woods as iron replacements, this is a good thing! But if you'd like a more traditional 3-wood that'll give you 15-20 yards of roll after it lands, this isn't for you.
11. TaylorMade Men's AeroBurner Fairway Wood
Deep Speed Pocket and a great alignment aid
TaylorMade has yet another entry on our list of top fairway woods with their Aeroburner model.
A distinctive white clubhead design together with a deep Speed Pocket and raised channel on the crown make for a unique-looking fairway wood.
The alignment aid is one of the best ones tested, and the distance when you hit the large sweet spot is certainly satisfying.
Slight draw bias
Though the TaylorMade AeroBurner fairway wood doesn't have an offset like the Founders Club or Cobra woods reviewed above, it still seemed to offer a draw bias.
This could be due to the weighting or the hosel-style, but either way it'll help you correct a slice.
For many golfers, hitting a baby draw with fairway woods is the holy grail, as it's generally the longest shot you can hit due to good roll-out. The TaylorMade AeroBurner is built for hitting high baby draws.
Alignment lines
The alignment aids on the TaylorMade AeroBurner are the best among fairway woods tested. In addition to the "AeroBurner" logo that's situated perfectly above the sweet spot, there's a channel cut into the crown of the club that flanks the sweet spot and really helps focus your eye.
High handicappers will appreciate this alignment help as simply lining up with a proper setup and alignment is frustratingly difficult to pull off. If you're using the Aeroburner from the tee, I'd suggest using your ball's alignment aid to point in the direction you want the ball to start.
Then line it up with the AeroBurner and let your feet and body follow those lines. You may feel like you're aimed way right or way left of the target, but trust it.
Eventually, with enough practice, you'll start to aim all of your clubs better. I find at the beginning of every season I tend to aim farther right than intended. It takes a few sessions before I start aiming properly, and clubs with good alignment aids help.
White clubhead
For a long time, all of TaylorMade's woods were available only in an all-white design. It's a clever marketing move, as it was easy to see everyone on TV using a white clubhead.
But I've found many golfers aren't a big fan of it. And the fairway woods tend to get dirty easily, especially if you're hitting from the rough a lot. It takes a bit of getting used to, but if the results are satisfying, I'm guessing you'll adjust without too much trouble.
Less forgiving
The AeroBurner fairway wood has a nice, large sweet spot, which is great. But most high handicappers will still miss this large sweet spot fairly often, and off-center contacts aren't as rewarding with the AeroBurner as with the higher-rated clubs. If you're looking more for distance and a high ball flight than forgiveness, the AeroBurner is a good value.
12. Pinemeadow PGX Offset Golf Fairway Wood
Best for slice correction: Dramatic slice correction
The Pinemeadow PGX Offset fairway woods are flat-out the most offset woods I've ever come across.
If you've tried mild offsets like the Cobra F-Max and you're still hitting banana slices, you may want to look into this extremely offset offering from Pinemeadow.
They're high-loft, high-spin clubs designed to get the ball in the air and help high handicappers stop slicing.
Setting up
The PGX fairway woods have a set of small arrows for an alignment aid, and I wish it was just a dot instead. When setting up, the offset makes it look like the arrows are pointed way left of the target.
This can cause aiming issues, especially for people with a bad slice who are used to aiming way left to begin with. The arrows may cause subconscious overcorrection, which is the last thing a slicer wants.
Ball flight
The PGX is focused on keeping the ball left, and it does a pretty good job of that. But overall distance and forgiveness are somewhat lacking. It just doesn't have the lively face or high-tech design advantages of most of the other woods reviewed here. Ball flights are high but a bit short.
However, most importantly, they tend to draw or hook. So the one trick they attempt, they pull off.
The bottom line
The PGX is an inexpensive club geared at the recreational golfer who just wants to stop violently slicing the ball. It won't win any beauty contests (in fact, it gets scratched up pretty easily even if you're diligent about keeping its headcover on), but at a price point around $50 and lofts available up to a 15-wood, it might be a lifesaver to the right high-handicapper.
Criteria Used For Evaluation
Criteria 1: Forgiveness
Even pros don't hit the sweet spot every time, and high handicappers are going to hit the ball all over the club face. With the technology and materials available in clubs today, even mis-hits should be playable.
I'm looking for a fairway wood that'll turn a slice into a fade and will still provide useful distance on a poor swing. While no club can fix a chunk, some are better than others at turning bad shots into "that'll work" and "just ok" shots into good ones.
Criteria 2: Distance
No matter how forgiving a club is, it also needs to be long. Golf courses are getting longer and longer every day, so you don't want to be stuck using a club that can't keep up with the demands of the modern game.
You want a fairway wood with a thin, lively face that launches it as far as possible down the fairway. Par 5s should be scoring opportunities instead of scary monsters. Distance has never been more important in the game of golf.
Criteria 3: Durability
Golf clubs get more and more expensive every year. With hand-crafted graphite shafts and carbon fiber compound clubheads becoming ever more common, the manufacturing (and marketing) costs are reflected in the retail price tag.
So when you pay that much for a golf club, you want it to last. Durability is reflected in the craftsmanship and build quality. A club should be well-made enough to last you several years, if not decades.
Criteria 4: Value
If a fairway wood costs twice as much as the one next to it, shouldn't it hit it twice as far and twice as straight? You'd hope so, but of course that's not the case.
One club might eke a few more yards out of a mediocre swing than another, but if it costs exorbitantly more, it might not be worth the extra bucks.
Criteria 5: Desirability
Is this the hot new fairway wood everyone's talking about? Does it feature space-age materials to help the ball fly higher and longer? Is it from the same brand that all the pros use?
A more desirable club will have features you may not find in other fairway woods, and it'll retain its value better if you ever try to re-sell it. More recognizable brands will be more desirable for good reason: they're usually on the cutting edge of technology, with tons of money poured into research and development each year.
Hybrids are hugely popular nowadays for all skill levels of golfers. High handicappers especially can benefit from their use, but a smartly laid out golf bag will include both fairway woods and hybrids.
Hybrids are designed to incorporate the best qualities of fairway woods into a replacement for hard-to-hit long irons. They were never intended to replace the 3-wood or the 5-wood, only to augment an iron set for someone who finds it easier to hit woods than long irons. Fairway woods have stronger lofts and are designed to hit the ball farther than hybrids. They should be used for long shots off the fairway or for tee shots when a driver might get you in trouble. (If you're interested in hybrid clubs, we have reviewed them here).
Due to the head shape and design, a fairway wood will fly and roll out further than a similarly lofted hybrid. The fairway woods generally have longer shafts and generate more ball speed. Ultimately, fairway woods have different purposes and characteristics compared to hybrids, and there's room for both in your golf bag.
There are several important factors you should understand before purchasing a fairway wood. They are:
Loft dictates flight trajectory and distance. The higher the loft, the higher the flight trajectory and the shorter the ball will travel. Higher lofts are also easier to hit than stronger ones. Fairway woods have higher lofts than drivers, with the standard 3-wood loft coming in between 14 and 16 degrees. The higher the number, the higher the loft: 5-woods have lofts between 17 and 20 degrees. Higher lofted woods (7-, 9-, 11-, etc) are often called utility or specialty woods.
The higher the club number and the loft, the shorter the shaft length. 3-woods need long shafts in order to generate enough clubhead speed to drive the ball into the air. 5-woods have more loft and thus shorter shafts for the perfect clubhead speed and launch angle.
Fairway woods are usually made from three different materials, which also often dictate size.
Stainless Steel
Stainless steel is the most common and most affordable material used. It's quite strong but relatively heavy compared to other materials. Because of its weight, clubhead size is limited. Some golfers like the compact profile of steel wood heads, but most high handicappers will benefit from more modern materials.
Titanium
Titanium is a material commonly used to make drivers or larger fairway woods for hitting from the tee. Titanium is relatively light compared to stainless steel, yet also very strong. With titanium, manufacturers can push the center of gravity (CG) deeper in the club head, which translates to higher natural flight trajectory. Titanium faces can also be made really thin, providing better distance.
Multi-Material Composite
Recent advancements in technology have allowed manufacturers to combine materials such as carbon with titanium or steel to create ultra-lightweight, ultra strong heads. As a result, we get larger, more forgiving heads without sacrificing performance. The light weight also prevents twisting on mis-hits by allowing greater distribution of weight to the perimeter of the head. Multi-material clubs are generally the most expensive, but deliver the best results.
On top of these factors, there are other considerations when choosing your fairway wood. It ultimately depends on what you are looking to achieve:
You may want to use fairway wood off the tee, as a 3- or 4- wood is easier to hit than driver. They won't travel as far, but many golfers find that they're easier to control; hitting the fairway more often is an acceptable trade-off for the distance lost by not hitting driver. Pros like Henrik Stenson feel so much more comfortable with their 3-woods that you'll only see them hitting driver on the longest holes.
We all know that long irons can be really difficult to hit well.
Higher lofted fairway woods can be good alternatives to long irons and hybrids with their larger club heads, increased forgiveness, and lower center-of-gravity. As a general rule, a 5-wood can replace a 2-iron, a 7-wood for 3- or 4- iron, and 9-wood can replace the 5-iron.
Ever wanted to reach the par 5 in two? Some holes are simply too long to reach with a hybrid or long irons. In these cases, a 3- or 4- wood with a lively clubface can often do the job from the fairway.
High handicappers' clubs are commonly designed with two things in mind: more forgiveness and distance on off-center strikes. With fairway woods, it is no different.
Fairway woods for high handicappers are designed to be as forgiving as possible. This is mainly achieved by making the head bigger and moving weight to the perimeter, giving you a bigger sweet spot to hit the ball. Other approaches in design can also be used, such as manipulating the center of gravity (CG) position or thinning the face to flex more during impact.
Although not as prominent as in drivers, some manufacturers do offer some forms of adjustability in their fairway woods. There are generally three forms of adjustability/customization offered in fairway woods:
Adjustable Loft
By using adjustable hosel, players can modify the loft of the fairway wood. Usually achieved with a removable screw in the heel, the player removes the head and re-positions it on the shaft in the desired loft setting. Usually, this method allows the loft to be increased or decreased by 1-3 degrees.
However, it is not only the loft that is changed with this method, as the lie may also be affected. 'Lie' is the angle of the shaft in relation to the ground at address, which will affect the horizontal flight of the ball. Some adjustable hosels allow us to change loft angle without affecting the lie, which is worth considering when purchasing a club with adjustable hosel.
In the end, adjustable hosels are designed to optimize your ball flight, trajectory, and distance. Hitting several balls at each available setting with a launch monitor and a trained professional interpreting the numbers is the best way to determine which setting is best for you.
Face Angle
Face angle, as the name suggests, is the angle of the face at address. We call the face angle 'squared' when it is totally perpendicular to the ball. Some fairway woods have soles that cause the club to naturally sit square behind the ball, which can help the golfer align the clubhead precisely.
Adjusting the face angle can have a quite significant impact on ball flight: a closed clubface ("draw" setting) can help players who have a tendency to slice the ball, while an open clubface ("fade" setting) can help with hook tendencies.
Movable Weights
Having an adjustable weight feature has essentially become the norm in drivers to manipulate center of gravity positioning. It is less prevalent in fairway woods, but some manufacturers do offer it. Manipulating the weight position will affect the center of gravity, which will, in turn, affect forgiveness, flight trajectory, and distance.
High handicappers should be looking for two traits in their fairway woods: high launch and maximum forgiveness.
Those qualities can come in different forms, as different manufacturers have different approaches to achieve them. As a general rule, here are some features you should look for:
HEAD SIZE
Fairway woods for high handicappers come in relatively large head sizes. This is due to the fact that larger heads can accommodate bigger moment of inertia (MOI), which will increase forgiveness.
FORGIVENESS FEATURES/TECHNOLOGIES
There are other technological approaches that can increase forgiveness, which will vary greatly between manufacturers. Most of them will have similar principles: manipulating the center of gravity position or enabling the face to flex more for an even bigger sweet spot. Before purchasing your fairway wood, it is important to consider how forgiving it is on mis-hits.
DISTANCE-FOCUSED TECHNOLOGIES
Every golfer wants to get as much yardage as possible out of their equipment. Different manufacturers can use different technologies to achieve more distance. The more adjustability options presented, the better the chance you'll have of optimizing your distance. A light clubhead with a springy clubface will provide the most distance to a high handicapper.
Yes! In fact, fairway woods are among the easiest clubs to use because they are light enough to generate good clubhead speed, and the size of the wood makes it more forgiving than an iron. The beginner often finds the low center of gravity very helpful in getting the ball airborne.
Fairway woods are an invaluable tool at every level of golf.
A very difficult question, as there are many brands offering excellent fairway woods for beginners and high handicappers. The right club will come down to personal preference; the club that feels the best and inspires confidence is usually the right one for you. That said, there are three particular brands we recommend:
TaylorMade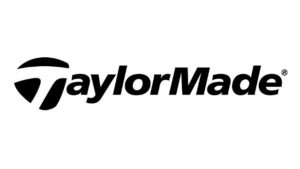 TaylorMade is the most popular manufacturer of drivers and fairway woods. Many of their top notch technologies and designs for their drivers are also implemented in their fairway woods. TaylorMade woods and drivers are known for their distance and forgiveness, two key qualities we are looking for.
Callaway

It's hard to mention TaylorMade without mentioning Callaway, arguably their biggest rival in the world of golf equipment. Callaway is known for integrating modern technology into classic designs. If you want great looks and feel, it's hard to go wrong with Callaway.
Cobra

Cobra is a fast-rising brand in the world of drivers and woods. After peaking in the 90s when Tiger Woods used a King Cobra driver to bomb it past his fellow pros, Cobra's market share slowly declined until recently. It's seen a resurgence in popularity recently with Rickie Fowler's use of Cobra woods and irons, and they're offering truly cutting edge technology and some of the best adjustability features we've seen in fairway woods.
Ultimately the composition of your bag is a personal choice. You should only have clubs in your bag that you feel confident about hitting, so if you have a 3-wood you almost never hit well, get rid of it!
But traditionally, most golfers carry a 3-wood and a 5-wood to provide for the most options on par 5s and long par 4s. High handicappers will often find themselves needing a good, long second shot to get to the green and having multiple fairway woods in your bag will provide you with those options.
Once you start getting better, you may want to add a lob wedge or gap wedge to improve your scoring game close to the green. At that point you may want to consider merging your 5-wood and 4-iron into, say, a 3-hybrid, or just carrying a 4-wood instead of both a 3 and 5 wood.
But overall, my advice is to make sure you love every club in your bag. Experiment with different make-ups until you find yourself constantly saying "I've got the club for this shot!" instead of "if only I had the right club."