The Winner: TaylorMade M2, Great Distance & Forgiveness
TaylorMade's M2 Fairway Wood is excellent regarding distance and forgiveness, making it a great choice for high handicappers. The revised Speed Pocket makes the M2 very consistent and very easy to play with, all at an attractive price point. We recommend it.
Best Fairway Woods For High Handicappers
Our Opinion
The longest fairway woods available on the market, with excellent forgiveness
Excellent playability, feel and distance but not as forgiving
Decent forgiveness but modest flight trajectory
Easy to play, great looks but sound is hollow and jailbreak rod missing
Loft Angle
16°, 16.5°, 17.5°, 18.5°, 19°
Yet, buying one fairway wood or two for beginners can be a confusing task. With so many options and different features out there, it is hard to find the right fairway woods that can complement your driver and other clubs. In this buying guide, we will have an in-depth discussion for game improvement fairway woods, as well as several products we will recommend.
The Runner-Up: Cobra King F6, Premium Wood At A Surprisingly Low Price
The Cobra King F6 provides great distance coverage that we would normally find on woods twice the price. On top of this, the playability is above average making it a perfect choice for beginners or intermediate players. At such a low price, we don't get the adjustability or extra tech features that come with more expensive clubs, but...do you really need it? If you are tight on budget but still want to perform on the golf course, the Cobra King F6 should be your go-to choice.
Below, we will review four of fairway woods we felt are the best out of all the available options nowadays.
Callaway Golf Great Big Bertha Epic Fairway Wood
Callaway Great Big Bertha Men's Epic Fairway
Cup Face technology: we're serious about giving you the most distance in a fairway wood, and we put in our forged hyper speed Face cup to show that we mean business; It's designed for high speeds that make the ball Go far on center and off-center hits
Ultimate playability and Control: the head is larger than our typical fairway wood, and that extra surface area leads to a higher moi for more forgiveness; We also added our Legendary warbird soleplate which makes the club easy to hit from any lie
The key highlight of the Great Big Bertha Epic Fairway is the Triaxial carbon crown. Not only does it looks really nice with modern and high-tech design, it only weighs 6 grams. As a result, Callaway can move the center of gravity (CG) very low because the crown is very light, enabling a high launch angle and optimizing forgiveness.
Then there is the updated Face Cup, which is thinner than previous versions, such as the one on the XR16 clubs. With the Face Cup, the face can flex more during impact, making the sweet spot bigger and allowing very fast ball speed even during mis-hits. The Great Big Bertha Epic Fairway Woods are consequently really forgiving with excellent playability.
There's also the Speed Step on the crown, which is inspired by Boeing engineering to give better aerodynamics on the downswing. This design first appeared in the XR16 clubs; it reduces air friction by smoothing the airflow over the head. Although it won't have as large an effect as on Callaway drivers due to the head size, it still improves clubhead speed while also providing a nice alignment aid.
With this extra alignment aid, the Great Big Bertha Epic fairway sits squarer than its predecessor, the XR16 Fairway. Considering the XR16 Fairway was already excellent with its alignment, this puts the Great Big Bertha Epic at the top of its class.
What surprised us is that the fairway wood didn't feature the Jailbreak rods found on the driver version. The jailbreak rods are put inside the head to increase ball speed on the driver. The fairway wood is not as satisfying regarding distance as as it seems like it could be if it featured the rods.
The Great Big Bertha Epic Fairway is very responsive, delivering the signature Callaway feel. Because it uses carbon composite instead of titanium or steel, it sounds a little dull compared to older Callaway fairways, though some reviewers felt it still delivered a satisfying click at impact.
The Great Big Bertha Epic Fairway is very forgiving and useful in many situations. It excels off the fairway, but is also very comfortable to use from the tee or even the semi-rough. A very nice choice for those looking for forgiveness, consistency, and elite feel.
TaylorMade M2 Fairway Woods
TaylorMade M2 Men's Fairway Wood
Carbon composite crown  – Shifts weight low for optimal launch and spin conditions
Shallow head design for ultimate playability from a variety of lies
Comes with real 55 and and arrow 620 ribbed grip
Where Callaway has the Big Bertha line for forgiveness and distance-focused clubs, TaylorMade has its M2 line, which is equally popular. In this rivalry, the general schools of thought are: Callaway woods focus on classic looks and feel, with a more subtle approach to integrating technology. On the other hand, TaylorMade embraces and emphasizes technology, often using modern, over-the top approaches to show off the tech built into their clubs.
When comparing the 2017 M2 fairways with the Callaway Great Big Bertha Epic we discussed before, the situation is no different. First, while the Great Big Bertha Epic focuses on a classic look with a subtly aerodynamic design, the 2017 M2 features a more dramatic design called the Geocoustic, where the sole is significantly recessed in the toe area and reinforced with exterior ribs.
This design mainly addresses the sound problem of the 2016 M2 clubs. The 2016 version of the M2 was already excellent in almost every performance aspect, but the sound was an unsatisfying muted thud. With this new Geocoustic design, there is less hollow space inside the 2017 M2, which greatly improves the sound to a rewarding thwack.
The revised Speed Pocket results in a thin, springy clubface resulting in top-tier distance. A little weight has been eliminated from the crown of the club by using a thin steel section over the 6-layered carbon crown. The fluted hexagonal hosel is also lighter than the previous 8-sided design. As a result, the center of gravity is lower than before, enhancing the effectiveness of the Speed Pocket even on off-center hits.
The 2017 M2 Fairway is both very forgiving and excellent in distance. The only drawback we could find is the stock Reax shaft that caters to mid-to-slow swing speed players. If your swing speed is even slightly above average, you can upgrade to one of 30 or so shaft options for free through TaylorMade's fitting service. However, the three main shaft options from the driver version of the M2 are simply better (we've also written our own in-depth guide on choosing the right shaft for your driver).
Still, a very small downside for an excellent fairway wood.
Callaway Men's XR16 Fairway Woods
Callaway XR 16 Fairway Woods
Bigger, more forgiving and easier to hit: the head shape is bigger, and we've built in an awesome combination of our highest MOI, low center of Gravity, and highest COR in a fairway wood. Our lightest crown ever allows US to move weight where we want it
Higher ball speed from a hotter face cup: we've taken our industry-leading forged hyper speed face cup and made it hotter and thinner for even more speed and a large sweet spot. Is that something you might be interested in we thought so
Another winner from Callaway, the XR16 fairway woods were released back in mid-2016, so they are a little older compared to the Great Big Bertha Epic we featured above. Since it's an older model, the XR16 is available at a reduced price. It's an excellent choice for those on a tight budget.
The XR16 features the reintroduced 'Warbird' sole of the original Big Bertha, which has become positively legendary since its introduction over 20 years ago. It's a modern and updated look, but the basic principle is similar: a pronounced contour on the sole from front to back, combined with a smooth rounding from heel to toe. The result of this sole design is a great look at address: the wood nestles comfortably behind the ball, inspiring confidence. The lower midpoint of the sole also makes it more playable in longer grass, making the XR16 useful from all types of lies and slopes, even the rough.
The face features Hyper Speed Face Cup technology, allowing the face to flex during impact for a trampoline effect and huge distance. This is the original version of the Great Big Bertha Epic's Face Cup; it has a similar but slightly less noticeable springboard effect than its newer counterpart.
What's really exceptional from the XR16 are the feel and sound. At impact, the XR16 is very responsive with light, pleasant vibration. On well-struck hits, it delivers a solid *thwack*, a satisfying confirmation of a good swing. 
The XR16 features a stock Fujikura Speeder Evolution 565 in red, which looks as good as it plays. It is light and stable, perfectly complementing the XR16 head.
Distance-wise, however, the XR16 is average, mainly because it doesn't feature the newer carbon composite technologies found in the Callaway Great Big Bertha Epic or the TaylorMade 2017 M2. The flight trajectory is relatively low, which reduces its forgiveness. It is, however, still a good choice compared to other similarly-priced options available in the market.
In summary, the Callaway XR16 Fairway is an excellent all-around choice that's equally as good from the fairway and off the tee as from tough lies and rough. Considering its affordability, it is an excellent choice for those looking for a versatile, budget-friendly option.
Cobra King F6 Fairway Woods
The brand Cobra might not enjoy the legendary status of those like Callaway, TaylorMade, or Ping. However, Cobra is increasingly popular nowadays with their eccentric and forward-thinking technological approaches and designs.
The Cobra Fly-Z fairway woods (which we reviewed it in its driver version), the direct predecessor of the King F6, were quite successful with exceptional forgiveness and performance.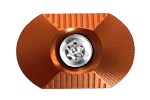 The Cobra King F6 brings a lot of improvements to the table, making it an even better club. The key highlights are the movable weight and adjustable hosel. The movable weight is 20-grams of tungsten in an aluminum shell, and you can move it forward or backward across the two positions on the sole. As you might have guessed, moving the weight will alter the center of gravity (CG). Moving the CG back will increase the spin and produce a higher flight trajectory, and vice versa. Any golfer should be able to fine tune the F6 to their ideal launch angle and flight pattern, though it may take some time and experimentation to really dial it in. If you desire low spin and launch, slide the weight forward in the club. If you have trouble elevating the ball, slide the weight back for a higher launch and more backspin.
Save
The adjustable hosel, dubbed the MyFly8, allows you to change the loft just by removing and re-positioning the head in the desired position. There are three head options available: a 3 wood head adjustable from 13 to 16 degrees, a 5-wood head that ranges 17 to 20 degrees, and a 7-wood head covering 21 to 24 degrees. The MyFly8 offers 5 loft settings in a 4-degree range, as well as 3 settings to help you hit a draw. Offering an adjustable loft angle, weight placement, and several head options, Cobra has delivered a very versatile fairway wood adaptable to all sorts of different swings and needs.
The Cobra King F6 fairway retains the rounded perimeter-weighted design of the Fly-Z, a classic look that provides stability and forgiveness. The King F6 head sits dead square to the target line with a relatively compact profile making alignment a snap.
Visually speaking, the Cobra King F6 is straight-up one of the best-looking clubs on the market. It's modern and high-tech looking without being over the top. It feels really good and sounds even better.
The key highlight of the Cobra King F6 Fairway Wood is the adjustability. It might not be as forgiving as the Callaway Great Big Bertha Epic or as long as the TaylorMade M2. However, thanks to its adjustability, it's a very versatile fairway wood that delivers solid all-around performance.
Hybrids are hugely popular nowadays for all skill levels of golfers. High handicappers especially can benefit from their use, but a smartly laid out golf bag will include both fairway woods and hybrids.
Hybrids are designed to incorporate the best qualities of fairway woods into a replacement for hard-to-hit long irons. They were never intended to replace the 3-wood or the 5-wood, only to augment an iron set for someone who finds it easier to hit woods than long irons. Fairway woods have stronger lofts and are designed to hit the ball farther than hybrids. They should be used for long shots off the fairway or for tee shots when a driver might get you in trouble. (If you're interested in hybrid clubs, we have reviewed them here).
Due to the head shape and design, a fairway wood will fly and roll out further than a similarly lofted hybrid. The fairway woods generally have longer shafts and generate more ball speed. Ultimately, fairway woods have different purposes and characteristics compared to hybrids, and there's room for both in your golf bag.
There are several important factors you should understand before purchasing a fairway wood. They are:
Loft dictates flight trajectory and distance. The higher the loft, the higher the flight trajectory and the shorter the ball will travel. Higher lofts are also easier to hit than stronger ones. Fairway woods have higher lofts than drivers, with the standard 3-wood loft coming in between 14 and 16 degrees. The higher the number, the higher the loft: 5-woods have lofts between 17 and 20 degrees. Higher lofted woods (7-, 9-, 11-, etc) are often called utility or specialty woods.
The higher the club number and the loft, the shorter the shaft length.  3-woods need long shafts in order to generate enough clubhead speed to drive the ball into the air. 5-woods have more loft and thus shorter shafts for the perfect clubhead speed and launch angle.
Fairway woods are usually made from three different materials, which also often dictate size.
Stainless Steel
Stainless steel is the most common and most affordable material used. It's quite strong but relatively heavy compared to other materials. Because of its weight, clubhead size is limited. Some golfers like the compact profile of steel wood heads, but most high handicappers will benefit from more modern materials.
Titanium
Titanium is a material commonly used to make drivers or larger fairway woods for hitting from the tee. Titanium is relatively light compared to stainless steel, yet also very strong. With titanium, manufacturers can push the center of gravity (CG) deeper in the club head, which translates to higher natural flight trajectory. Titanium faces can also be made really thin, providing better distance.
Multi-Material Composite
Recent advancements in technology have allowed manufacturers to combine materials such as carbon with titanium or steel to create ultra-lightweight, ultra strong heads. As a result, we get larger, more forgiving heads without sacrificing performance. The light weight also prevents twisting on mis-hits by allowing greater distribution of weight to the perimeter of the head. Multi-material clubs are generally the most expensive, but deliver the best results.
On top of these factors, there are other considerations when choosing your fairway wood. It ultimately depends on what you are looking to achieve:
You may want to use fairway wood off the tee, as a 3- or 4- wood is easier to hit than driver. They won't travel as far, but many golfers find that they're easier to control; hitting the fairway more often is an acceptable trade-off for the distance lost by not hitting driver. Pros like Henrik Stenson feel so much more comfortable with their 3-woods that you'll only see them hitting driver on the longest holes.
We all know that long irons can be really difficult to hit well.
Higher lofted fairway woods can be good alternatives to long irons and hybrids with their larger club heads, increased forgiveness, and lower center-of-gravity. As a general rule, a 5-wood can replace a 2-iron, a 7-wood for 3- or 4- iron, and 9-wood can replace the 5-iron.
Ever wanted to reach the par 5 in two? Some holes are simply too long to reach with a hybrid or long irons. In these cases, a 3- or 4- wood with a lively clubface can often do the job from the fairway.
High handicappers' clubs are commonly designed with two things in mind: more forgiveness and distance on off-center strikes. With fairway woods, it is no different.
Fairway woods for high handicappers are designed to be as forgiving as possible. This is mainly achieved by making the head bigger and moving weight to the perimeter, giving you a bigger sweet spot to hit the ball. Other approaches in design can also be used, such as manipulating the center of gravity (CG) position or thinning the face to flex more during impact.
Although not as prominent as in drivers, some manufacturers do offer some forms of adjustability in their fairway woods. There are generally three forms of adjustability/customization offered in fairway woods:
Adjustable Loft
By using adjustable hosel, players can modify the loft of the fairway wood. Usually achieved with a removable screw in the heel, the player removes the head and re-positions it on the shaft in the desired loft setting.  Usually, this method allows the loft to be increased or decreased by 1-3 degrees.
However, it is not only the loft that is changed with this method, as the lie may also be affected. 'Lie' is the angle of the shaft in relation to the ground at address, which will affect the horizontal flight of the ball. Some adjustable hosels allow us to change loft angle without affecting the lie, which is worth considering when purchasing a club with adjustable hosel.
In the end, adjustable hosels are designed to optimize your ball flight, trajectory, and distance. Hitting several balls at each available setting with a launch monitor and a trained professional interpreting the numbers is the best way to determine which setting is best for you.
Face Angle
Face angle, as the name suggests, is the angle of the face at address. We call the face angle 'squared' when it is totally perpendicular to the ball. Some fairway woods have soles that cause the club to naturally sit square behind the ball, which can help the golfer align the clubhead precisely.
Adjusting the face angle can have a quite significant impact on ball flight: a closed clubface ("draw" setting) can help players who have a tendency to slice the ball, while an open clubface ("fade" setting) can help with hook tendencies.
Movable Weights
Having an adjustable weight feature has essentially become the norm in drivers to manipulate center of gravity positioning. It is less prevalent in fairway woods, but some manufacturers do offer it. Manipulating the weight position will affect the center of gravity, which will, in turn, affect forgiveness, flight trajectory, and distance. 
High handicappers should be looking for two traits in their fairway woods: high launch and maximum forgiveness. 
Those qualities can come in different forms, as different manufacturers have different approaches to achieve them. As a general rule, here are some features you should look for:
HEAD SIZE
Fairway woods for high handicappers come in relatively large head sizes. This is due to the fact that larger heads can accommodate bigger moment of inertia (MOI), which will increase forgiveness. 
FORGIVENESS FEATURES/TECHNOLOGIES
There are other technological approaches that can increase forgiveness, which will vary greatly between manufacturers. Most of them will have similar principles: manipulating the center of gravity position or enabling the face to flex more for an even bigger sweet spot. Before purchasing your fairway wood, it is important to consider how forgiving it is on mis-hits.
DISTANCE-FOCUSED TECHNOLOGIES
Every golfer wants to get as much yardage as possible out of their equipment. Different manufacturers can use different technologies to achieve more distance. The more adjustability options presented, the better the chance you'll have of optimizing your distance. A light clubhead with a springy clubface will provide the most distance to a high handicapper.
Yes! In fact, fairway woods are among the easiest clubs to use because they are light enough to generate good clubhead speed, and the size of the wood makes it more forgiving than an iron. The beginner often finds the low center of gravity very helpful in getting the ball airborne. 
Fairway woods are an invaluable tool at every level of golf.
A very difficult question, as there are many brands offering excellent fairway woods for beginners and high handicappers. The right club will come down to personal preference; the club that feels the best and inspires confidence is usually the right one for you. That said, there are three particular brands we recommend:
TaylorMade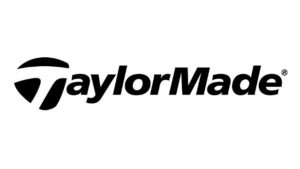 TaylorMade is the most popular manufacturer of drivers and fairway woods. Many of their top notch technologies and designs for their drivers are also implemented in their fairway woods. TaylorMade woods and drivers are known for their distance and forgiveness, two key qualities we are looking for.
Callaway

It's hard to mention TaylorMade without mentioning Callaway, arguably their biggest rival in the world of golf equipment. Callaway is known for integrating modern technology into classic designs. If you want great looks and feel, it's hard to go wrong with Callaway.
Cobra

Cobra is a fast-rising brand in the world of drivers and woods. After peaking in the 90s when Tiger Woods used a King Cobra driver to bomb it past his fellow pros, Cobra's market share slowly declined until recently. It's seen a resurgence in popularity recently with Rickie Fowler's use of Cobra woods and irons, and they're offering truly cutting edge technology and some of the best adjustability features we've seen in fairway woods.