Best Dog Breeds That Are Good For Golf
---
Did you know that dogs make excellent golf partners? In fact, golfers have been bringing their dogs with them since the sport started in Scotland.

Golfers in the United States were slow to adapt to this act, but as time pass by, more and more realize that golfing can be so much enjoyable with their furry pup beside them.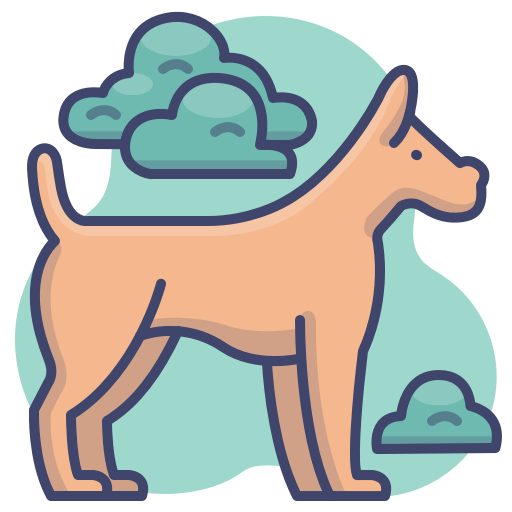 Having a dog provides many benefits, both in and out of the house, including the golf course.
Dogs can keep waterfowls away and other animals off the course, meaning you don't have to strain your favorite golf shoes from running away from a flock of geese. As such, it can help you give a little boost of confidence to get that ace.
If you want a furry companion, you may want to consider adopting one of the best dog breeds enumerated below:

Border Collie
This dog breed is excellent in warding off waterfowls, geese, and other wildlife messing on tees, greens, cart paths, and fairways.
Border Collies are very smart, active, and obedient dogs, following their owner's orders in a snap.
Likewise, they are energetic and known for their intense stare, with which they control a flock of wildlife.

Labrador Retriever
When choosing the right dog to bring to your golfing escapades, you would need a dog who's friendly, loyal, energetic, and can easily follow your commands.
Good thing the Labrador Retriever checks all of these characteristics. They are great at chasing nuisance wildlife too. As such, they are great at breaking the ice.
Since they are amiable dogs, they can easily attract people, play with them, and help foster human-to-human friendships.

Dachshund
If you want a smaller dog who's always high in energy levels, then you might love a Dachshund.
Originally bred as hunting dogs, Dachshunds are all about hunting animals that live in burrows.
They were bred brave, smart, and curious, not retreating in the face of threat. Dachshunds help chase squirrels, geese, and other animals.
After a long day, they enjoy bonding with their owners and taking long naps.
However, they may get too energetic, but a good quality leash can help you deal with out-of-control running.

Weimaraner
If you opt for a more reserved but trainable dog breed, then opt for a Weimaraner.
Most Weimaraners are reserved with strangers but predatory towards small animals.
Your Weimaraner can be your golf ball retriever or your savior from wandering deer and squirrels.
These dogs are of amazing character and presence, so if you want to impress newfound friends on the golf course, you and your Weimaraner can show off some tricks together.

Golden Retriever
Golden Retrievers love people, playing with them, and running around. What a better way to meet new colleagues while having fun with your dog than on a golf course?
For years, Golden Retrievers have proved their loyalty to their owners and their service.
Take George of Hot Springs Country Club as an example—hailed as the 2020 Dog of the Year, this Golden Retriever loves chasing squirrels and filling the golf course with joy.

Must-Have Gears
When golfing with your dog, the most essential item in your golf bag is no longer your iron or driver, it's your dog's leash.
It will save you from trouble. Whenever your dog feels extra energetic, you can tie the opposite end of the leash to your golf bag.
It's also important to travel with your dog safely to the course. So a car harness or dog seat could be an important kit too – find out all you need to know about how to travel with a dog in the car in this handy guide.